JAY MORTON: WORK OUT SAMPLES
Here are some examples of workouts that I used to stay in shape during the 2020 lockdown. The workouts are designed to be demanding and not to be done every day. Pick one and use it as a challenge by adding it to your weekly workout routine.
During my time in the military self-motivation, physical fitness and a positive mental attitude was paramount to going into any operation.
Now I am out of the military I still adapt the same resilience and wanted to share with you how I stay self-motivated day in, day out.
Every day I start with some cold, whether its a cold shower or in the cold bin.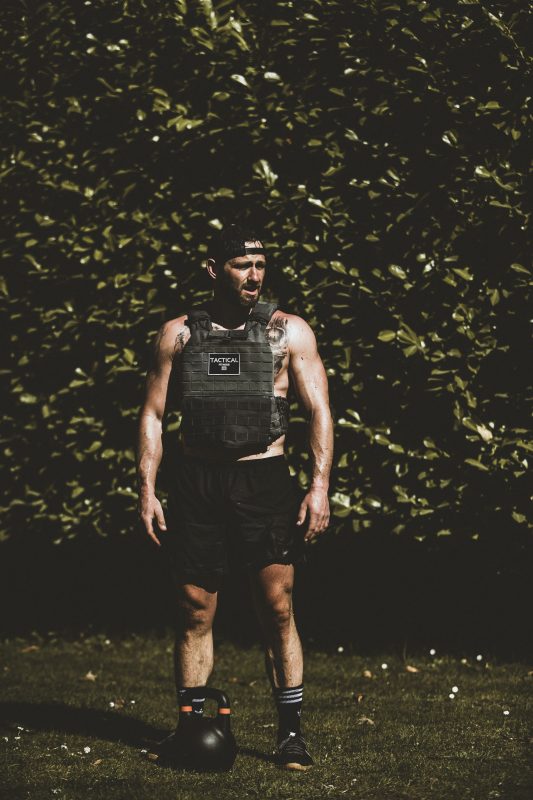 Routine 1
Warm up & mobility
200 press ups
200 squats
200 situps
200 lunges
200 burpees
Feel free to break down the reps into manageable sets. I did this in sets of 50 at a time (50 reps of each exercise x4)
Routine 2
Warm up & mobility
(Weighted vest optional)
20 burpees
400meter run
19 burpees
400 meter run
18 burpees
400 metre run
Repeat until down to 1 burpee & 400 metre run
Equipment used 10kg weighted vest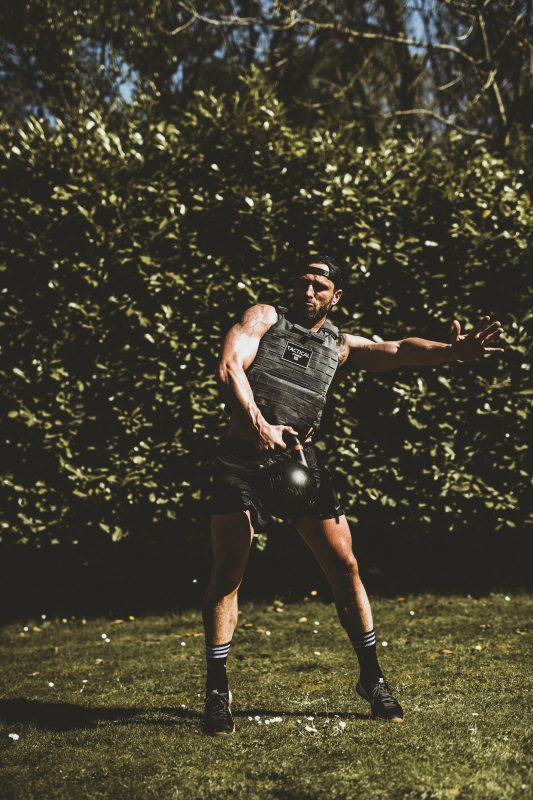 Routine 3
Warm up & mobility
100 squats
90 press ups
80 situps
70 kettle bell deadlifts
60 burpees
50 dips
40 kettle bell lunge
30 kettle bell cleans
20 single arm kettle bell swings
10 kettle bell snatches
5 x 100meter sprints
Equipment used 10kg weighted vest, 28kg kettle bell
I also run 2-3 times a week, normally Monday 15k, Tuesday rest, Wednesday 10k Thursday,Friday, rest then Saturday 15k and Sunday for me is always a big rest day.
I plan these runs around my other workouts so I often complete a workout in the morning then run in the evening to ensure I get a full rest day in.
As important as it is to train it is just as important to rest, A good rule to follow is train for 2 days and rest for 1.
I eat a healthy well-balanced diet to maintain nutrition whilst I train, what we eat is key to helping our body adapt, function and fight.
Follow these simple rules and become a better you.
Workout Equipment
Whilst it is hard to source home workout gear due to the current demand the above sets are targeted for bodyweight exercise.
I push myself by using a weighted vest and a few heavyweight items such as kettlebells and logs to increase my home workout regime.