The fearless 37-year-old lives for adventure and taking on tough challenges, be that in surfing, Freediving, spearfishing, running, mountaineering, climbing, cycling or skiing. Jay's first ever luxury watch was a TAG Heuer in 2002. A long-time fan of TAG Heuer, Jay recently became a brand ambassador and has been testing the AQUARACER professional 300 in the ocean and the mountains.
Having spent extensive amounts of time in the mountains and oceans of the world I understand what I need out of a watch. To many watches I've used previously have disliked the cold of an 8000 meter mountain of have shy'd away from the harsh salt of the oceans so for me what's important is durability and comfort. The Tag Heuer AQUARACER provides all of that and some.

TAG Heuer BRAND AMBASSADOR
"AS UK SPECIAL FORCES OPERATORS, WE WERE EQUIPPED WITH THE HIGHEST SPECIFICATION KIT FOR THE OPERATION AT HAND. THAT SAID, WE WERE ALWAYS CRITICAL OF THE WAY IT PERFORMED AND WE ARE AT THE FOREFRONT OF DEVELOPING IT TO MEET OUR DEMANDS."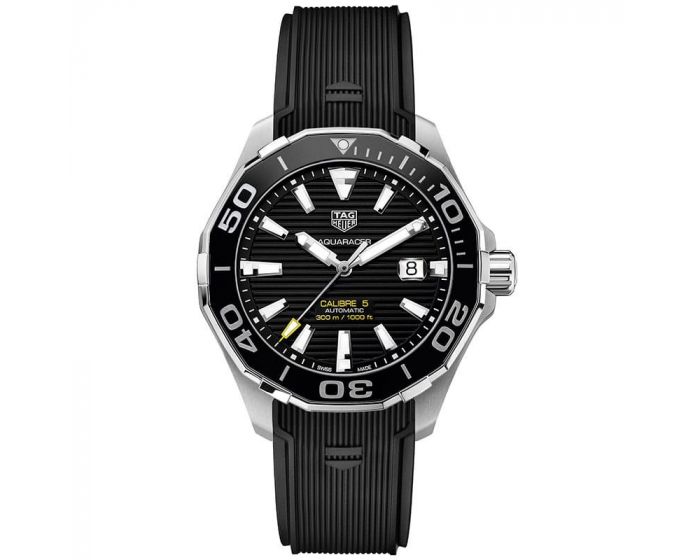 MY TAG Heuer PRODUCT
AQUARACER Professional 300
TAG Heuer's high-precision timing innovations have kept pace with the evolution of sports since 1860.
The original TAG Heuer aquatic watches were built to withstand everything that sea and sport could throw at them, and that philosophy continues in today's TAG Aquaracer watches line-up. They boast 300-metre dive capacity, full water and shock- resistance, plus a wealth of other features to ensure your watch won't crack under pressure. With striking visuals and a modern edge, the TAG Heuer Aquaracer watches keep on giving on land, too.