Beautifully engineered British mechanical chronometers that have been #TestedBeyondEndurance, I am proud to be apart of the Bremont family and where a yellow #S200

Time began for Bremont in 2002, when we embarked on a journey to make beautifully crafted pilot's watches of exceptional quality. Inspired by a love of flying historic aircraft, of watches and all things mechanical, our timepieces had to be tested beyond the normal call of duty. The watches in our core range are all chronometer rated and we are one of the few companies offering a 3-year warranty on every product. Immensely precise, reliable and durable, Bremont watches are hand built in limited numbers.
Each is designed to appeal to those who share our passion for – and appreciation of – the innovation and mastery behind a beautiful mechanical wristwatch. We hope you enjoy the same satisfaction when you try on a Bremont watch, as we do in creating one.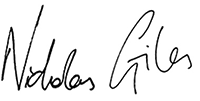 Nick and Giles English, Bremont Co-Founders
I've been a part of the @bremontwatches family since I left the SAS in 2018. I love being surrounded by their like minded ambassadors that are always pushing the boundaries of what they are capable of. I have taken my Bremont to the summit of Everest and continue to wear it in some of the world most testing environments.
I wear the Bremont S200 yellow edition, It is water resistant to, 2000 metres. Its a robust and hardwearing watch that its perfect for my active pursuits that also has a 38-hour power reserve, Bremont decorated rotor. So I can keep track on my times during expeditions. I proudly took this another Bremont watch to the top of Mt Everest in 2019 and was on the summit at 0600.
View Product