Jay Morton was a new addition to the SAS: Who Dares Wins series in January 2020 filling the position of 'the mole' who later in the series became known to the other contestants as a member of the SAS Directing Staff on the Channel 4 programme.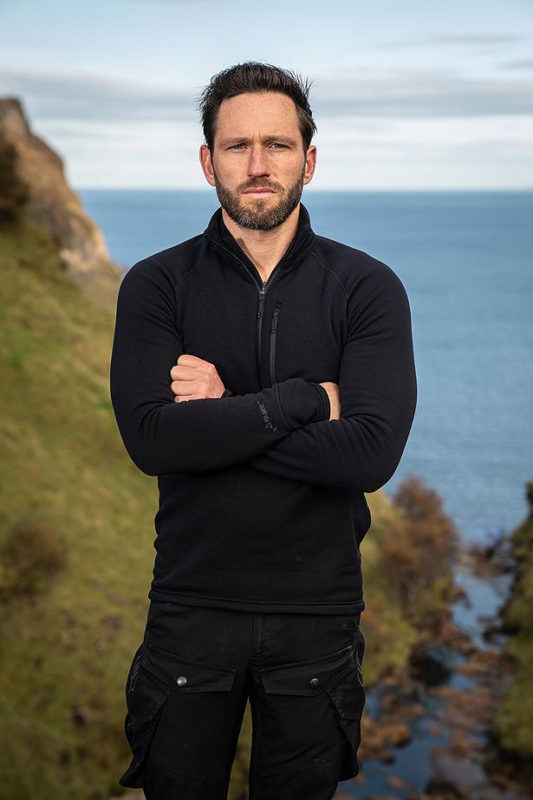 What's the last thing you do before filming begins? 
Before we start filming, I make sure that I am in decent physical shape.
This involves not only sticking to my regular training, but making sure I incorporate some longer distance exercise to let me prepare for the strain this experience will put on my body.
What do you find most challenging about SAS: Who Dares Wins?
It's a common misconception that the D.S. get it easy and are living out of hotels.
We don't, we live in with the recruits.
We sleep in the same building that they do and that we film.
Yes, we have more luxury! We get to shower, have fresh food, comfortable beds.
There are long days, as we are up most nights working, but they should belong for what we are trying to achieve!
What is your military background, take us through your career so far?
I joined the Parachute Regiment in 2004, aged 20.
The following year I was deployed to Iraq on Operation Telic, which was the fallout from the second Gulf War. Whilst out there, we heard the news that the US was going into Afghanistan and we were supporting them.
A year later, we were deployed to Afghanistan on Operation Herrick (2006) to be involved in heavy fighting. This lasted for six months, it was the start of the Afghanistan campaigns.
Whilst serving in the Parachute Regiment I did one more tour of Afghanistan in 2008 which is where I made the decision to go for SAS selection.
During the summer of 2009, I passed SAS selection and went to A squadron 22SAS. This is where I served another 10 years of military service.
This is when I was deployed on multiple tier 1 operations, carried out another 4 tours of Afghanistan and 3 covert operational deployments. I have trained in a multitude of different skill-sets from high altitude parachuting to patrol medic, mountain guide, protective security.. the list gets pretty big.
I left the SAS in 2018 to join ThruDark.
Who's been your favourite contestant so far?
We certainly don't have favourites.
Obviously the best get to the end, not because they're the favourites, but because they show the mental and physical capabilities, as well as adaptability in different scenarios.
What do you think has made SAS: Who Dares Wins such a popular show for viewers?
The show has a good balance of testing people to their ultimate limits, mentally and physically, whilst telling a narrative.
The other D.S. and I are there to ensure that it is carried out in line with what real special forces training consists of.
It's the perfect combination! Who doesn't want to see people pushed to their extreme limits whilst being sat on their cosy sofas at home?
What made you want to be involved in SAS: Who Dares Wins?
I had seen it before and knew Foxy (Jason Fox) quite well, it's a great show to be apart of and it makes fantastic TV.
Plus I felt I had a lot of experience which I could bring to the show and share with contestants.
What can we expect from the Celebrity version of the show?
The show takes 12 celebrities through a SAS based selection course. Not only will the recruits be tested physically, but also mentally whilst being under constant scrutiny from the myself and the other D.S.
We won't pass anyone who is not good enough and we get rid of the people that aren't.
Whoever is standing at the end of the show has all the attributes of what we would be looking for in a SAS soldier.
What's the most challenging part for the production team behind the show to achieve?
The producers are trying to make a TV show, whilst us, the D.S are trying to run a selection.
So I would say, trying to find the right balance where the recruits don't feel like they're on a TV show, and feel fully immersed in the selection process, This has always proved the hardest for them during my time with the show.
When you were an undercover DS, was it hard not to stick out from the crowd? How did you blend so well, knowing that you could achieve the tasks much easier?
This was one of the hardest things to do.
In my background, everyone doing their best and everyone is trying to be better than each other as are very competitive beasts so naturally I wanted to do well and try to help the people that were struggling.
But, I had a job to do in there and my job was to feed intelligence back to the DS and understand the group better, be those eyes and ears for the DS when they were not there.
Weirdest experience since being on the show?
Probably being recognised! It's all still very new to me as the show was only released in January.
Best moment of the show for you so far?
Best moment of the show for you so far?
Definitely when I walked out as the new D.S. Being a recruit was grim and hard, what made it worse was that I wasn't there trying to get to the end or prove myself, I've done this stuff for 14 years of my life, I didn't find it hard, just tedious so to finally walk off on day 6 and get a warm shower and a steak felt amazing.
Favourite moment as a ThruDark Director so far? 
Getting our Thrudark specially designed summit suit to the top of Everest just one day after Nims (Nimral Purja) had reached the summit in it.
What do see in the future for Thrudark?
That we keep improving what we're doing in all aspects! For me personally, will be to be able to take our clothing to some of the worlds most extreme places.
What's your favourite Thrudark product? 
I wear the Grunt Gillet the most as its very versatile.
My favourite is the Zodiac Jacket, it also is very versatile and can be worn in a variety of different weather conditions and temperature changes.
Catch Jay, Jason, Ant, Ollie and Billy on Celebrity SAS: Who Dares wins on Channel 4, 9 pm on the Monday 18th of April 2020, you can also stay up to date with all things Jay via his Instagram and brand new website.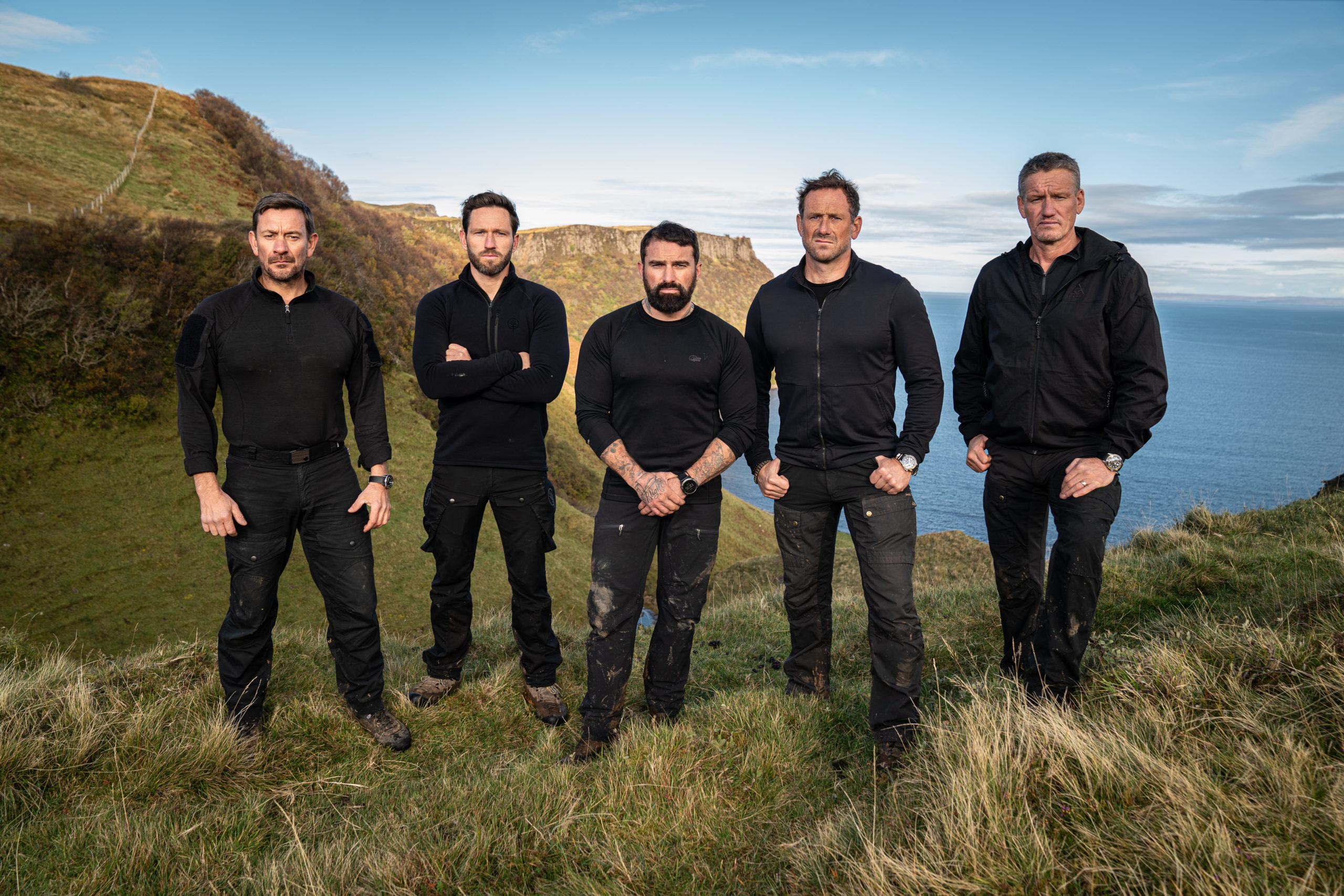 SAS WHO DARE'S WINS – DIRECTING STAFF
OLLIE OLLERTON, JAY MORTON, ANT MIDDLETON, JASON CARL FOX, MARK BILLINGHAM